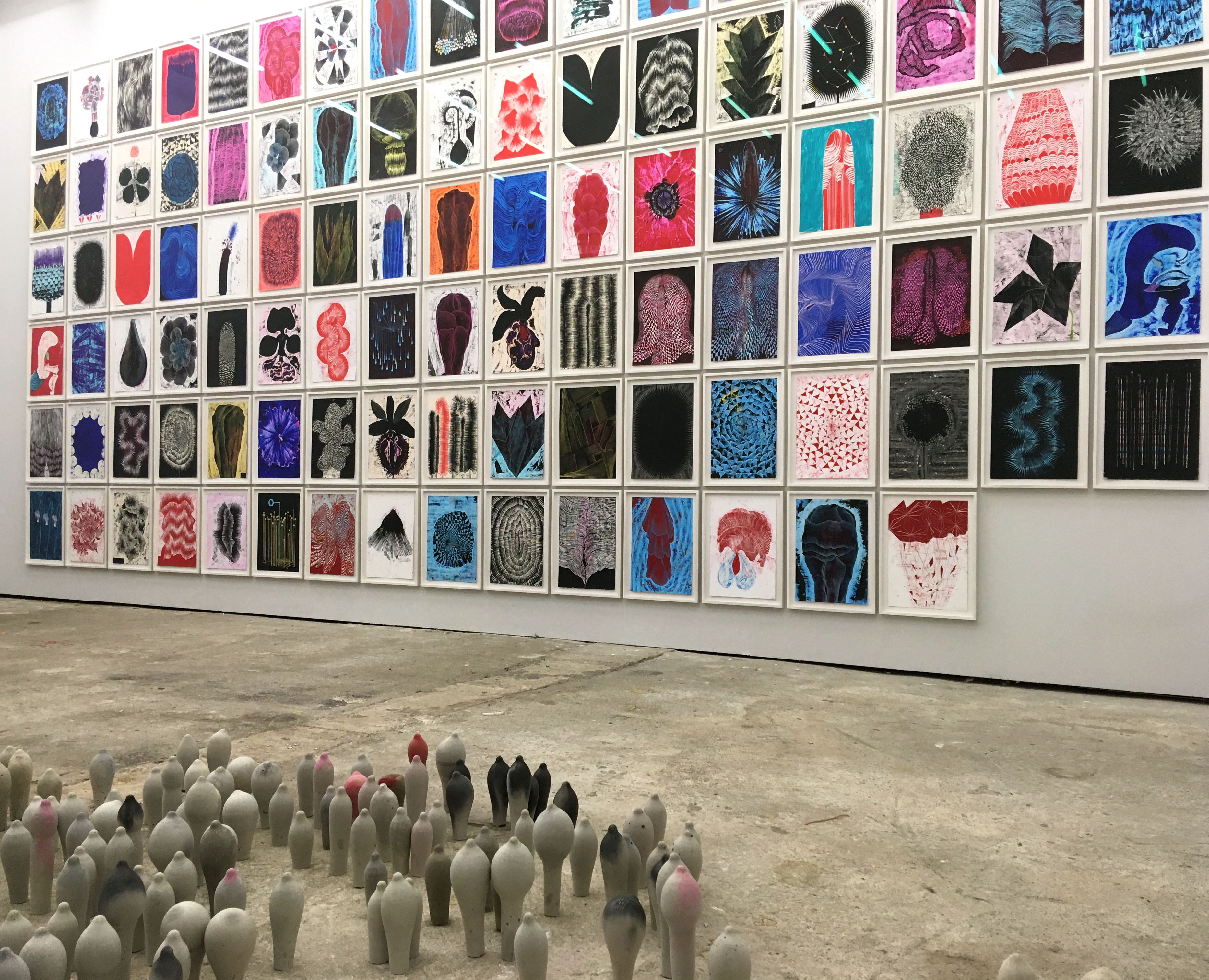 09.10. – 23.10.2020
Die Oberfläche ist beim jungen Exemplar glatt, wird jedoch später zunehmend runzelig.
Das Fleisch ist weiß und fest, jedoch auch elastisch und zäh. Er füllt den gesamten Pflanzenkörper aus.
Sie können verschieden behaart sein. Die geschlechtlichen Zungenblüten sind purpurfarben bis hellrosafarben.
Sie sind trompetenförmig gelblich weiß oft rötlich überlaufen.
Nach dem Aufplatzen der länglichen roten Röhren wird das Cremigweiße und der Griffel frei gegeben.
Die Achseln sind stark angeschwollen. Manchmal auch kriechend oder hängend mit spiralig arrangierten Warzen. Sie sind filzig und tragen häufig Wolle oder Borsten.
Das Spektrum reicht von dicht behaart bis fast kahl oder gänzlich unbehaart. Die Ausrichtung der Haare kann anliegend oder abstehend sein. Wurzelanschwellungen sind typisch.
Die vertrockneten Griffel ragen als bräunliche Bündel aus der Spitze des Kolbens zwischen den Scheiden hervor. Sie können sich unbespelzt vorwölben.
Neigt er sich durch Berührung, fallen die Samen aus den Poren.
100 Pflanzen und Pflanzenartige.
The surface of the young specimen is smooth, but becomes increasingly wrinkled. The flesh is white and firm, but also elastic and strong. It fills the entire plant body.
They can be hairy in different ways. The sexual ray florets are purple to light pink in color.
They are trumpet-shaped, yellowish white, often tinged with reddish.
After the elongated red tubes burst open, the creamy white and the styluses are released.
The axillary areas are very swollen. Sometimes creeping or hangign with spirally arranged warts. They are felty and often have wool or bristles.
The spectrum ranges from densely hairy to almost bald or completely hairless.
The orientation of the hair can be flat or protruding. Root swellings are typical.
The dried-up styluses protrude as brownish bundles from the tip of the piston between the sheaths. They can bulge without fur.
If it tilts through touch, the seeds fall out of the pores.
100 plants and plant-likes
Galerie Oel-Früh
Marckmannstraße 32 / Hinterhof (barrierefrei)
20539 Hamburg-Rothenburgsort
S21 Rothenburgsort / Bus 3 / 130 / 602 Billhorner Mühlenweg
oelfrueh.org / info@oelfrueh.org
Besuch nach Vereinbarung
Der Ausstellungsraum öffnet sich zu einem grossen Innenhof, der nötige Abstand kann so gut eingehalten werden.
Bitte bringen Sie einen Mund und Nasenschutz mit.